Design Challenge
Towards a more sustainable future, as consumers, we need to re-evaluate our material choices. Every year, thousands of discarded products end up in landfills; polluting our oceans, risking air quality and threatening the environmental safety.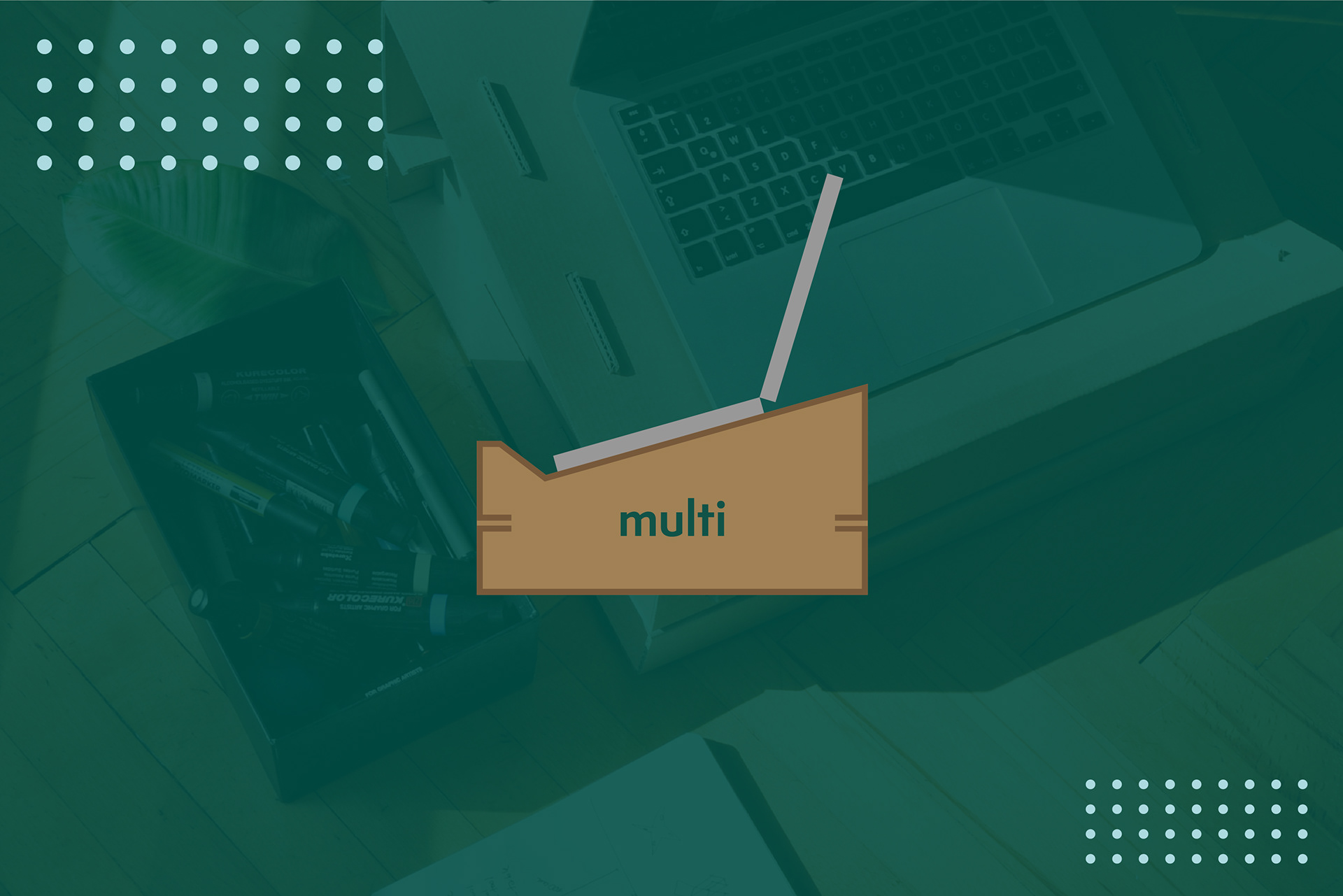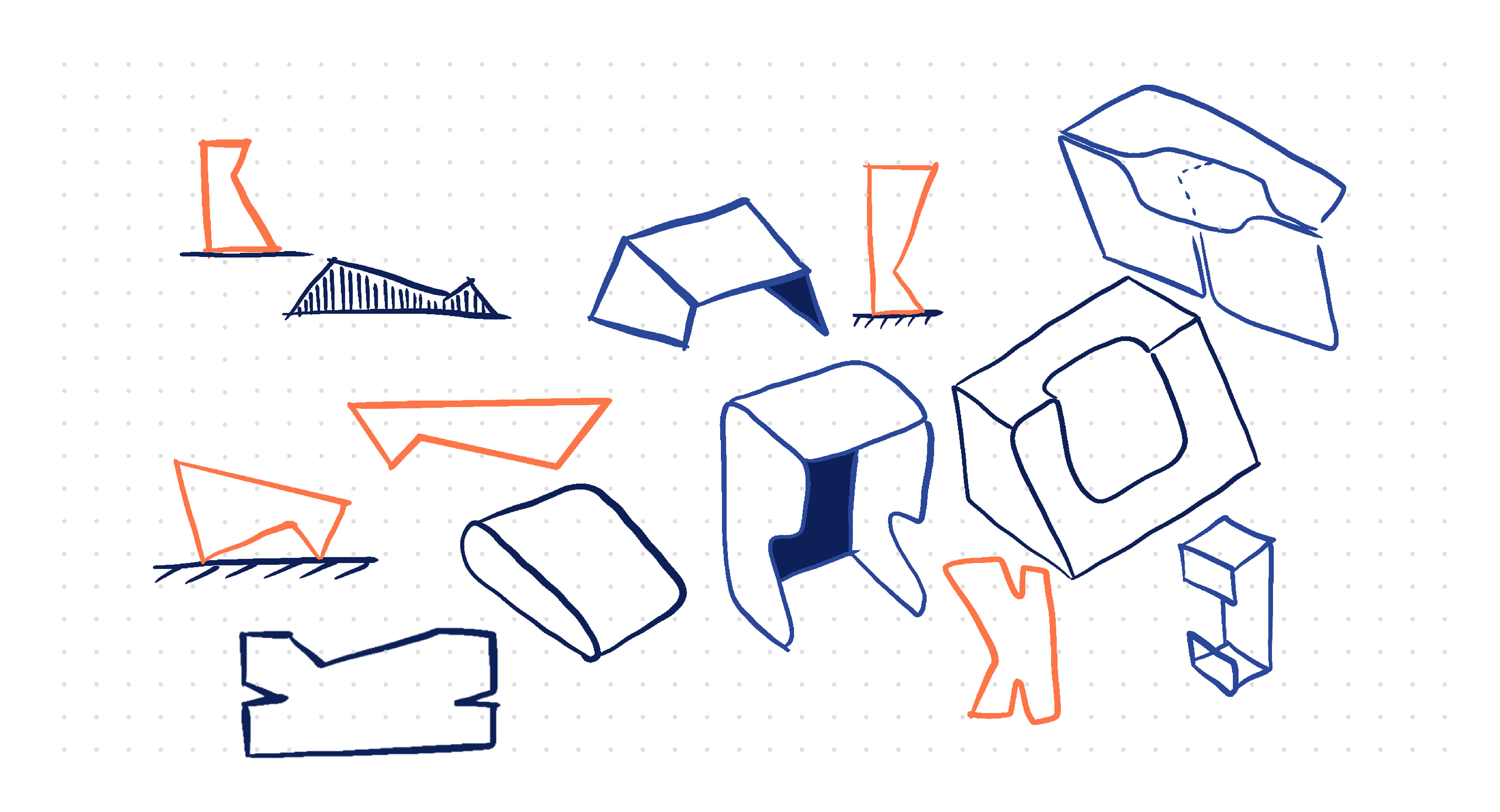 Starting with the idea of reducing the raw materials we consume and making most of the materials we have at hand, Multi proposes a sustainable alternative to household accessories. Multi utilizes the thick TV packaging by transforming it to a functional object for the home. Every consumer can utilize their packaging by simply cutting from the guidelines and folding the cardboard according to the instructions.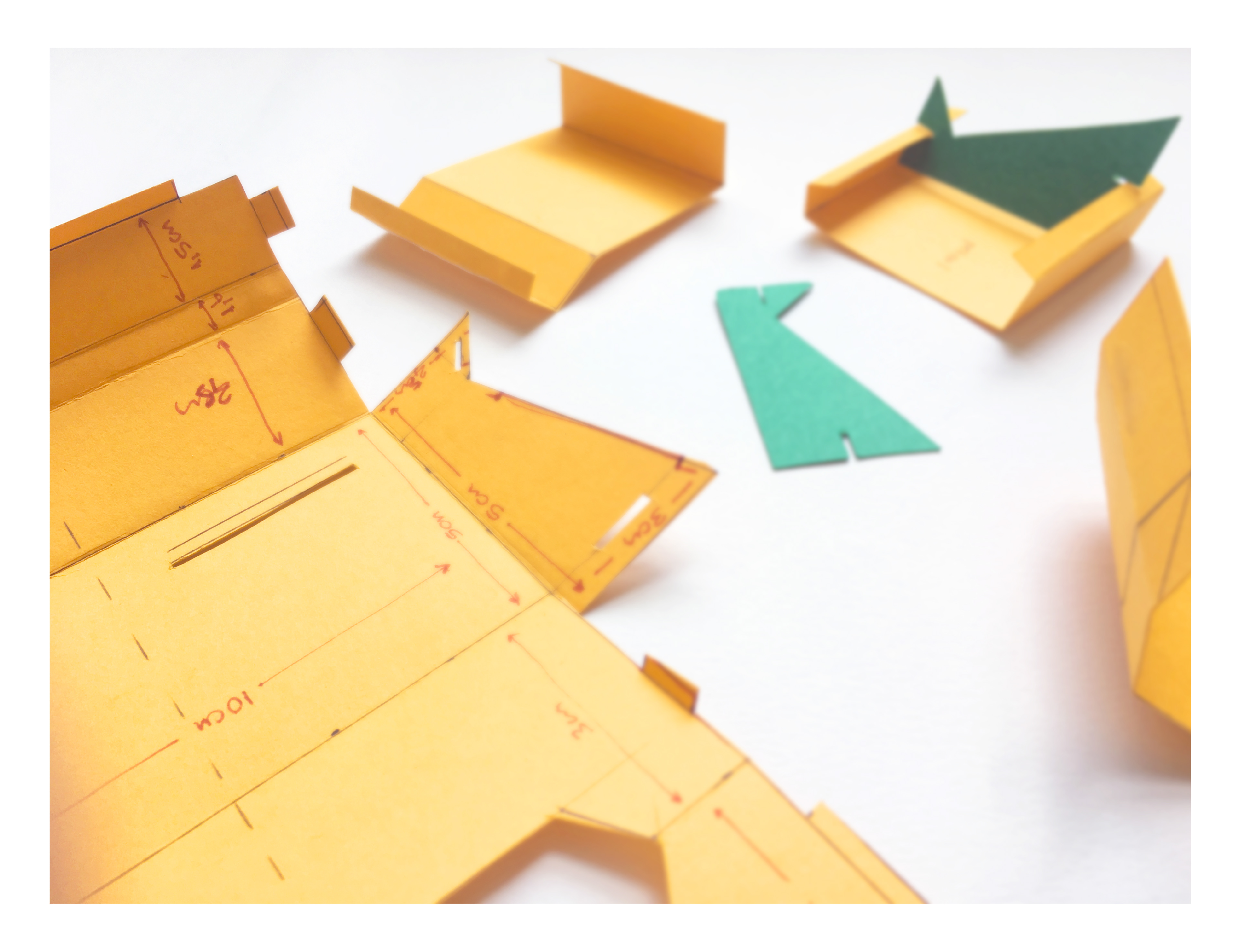 Objective
With the ever-changing working styles and the widely spread home-office concept, we need our furniture to be adaptable in order to respond to our needs. Consumers are dynamic and they require flexible solutions for their instant actions.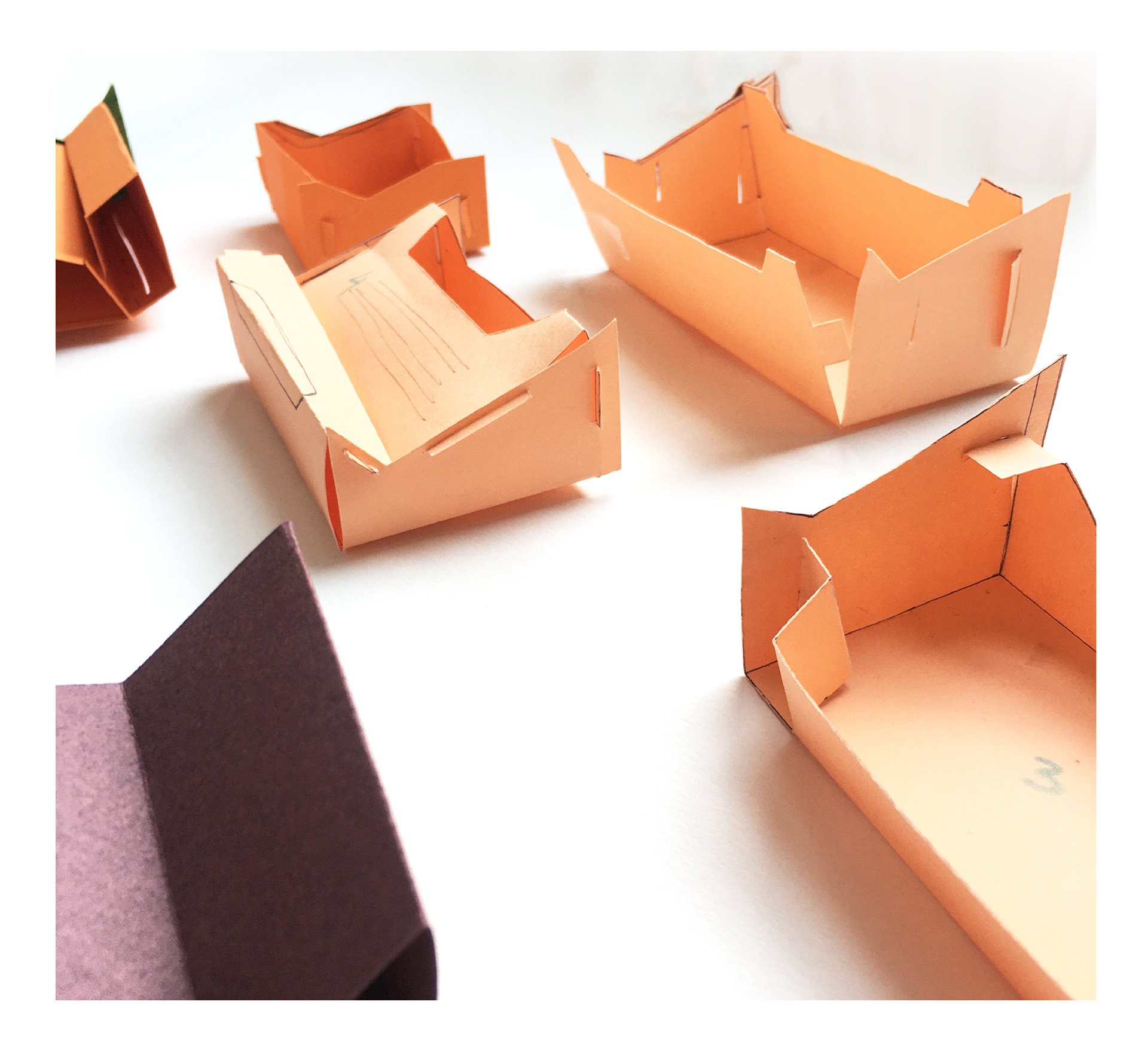 Several design explorations were made in order to optimize the dimensions and form of the product. Paper prototyping helped the design process by enabling the visualization of different angles, which later was incorporated in the form so that each angle would serve for a different purpose. Mockups also helped emphatize with the user for the assembly phase.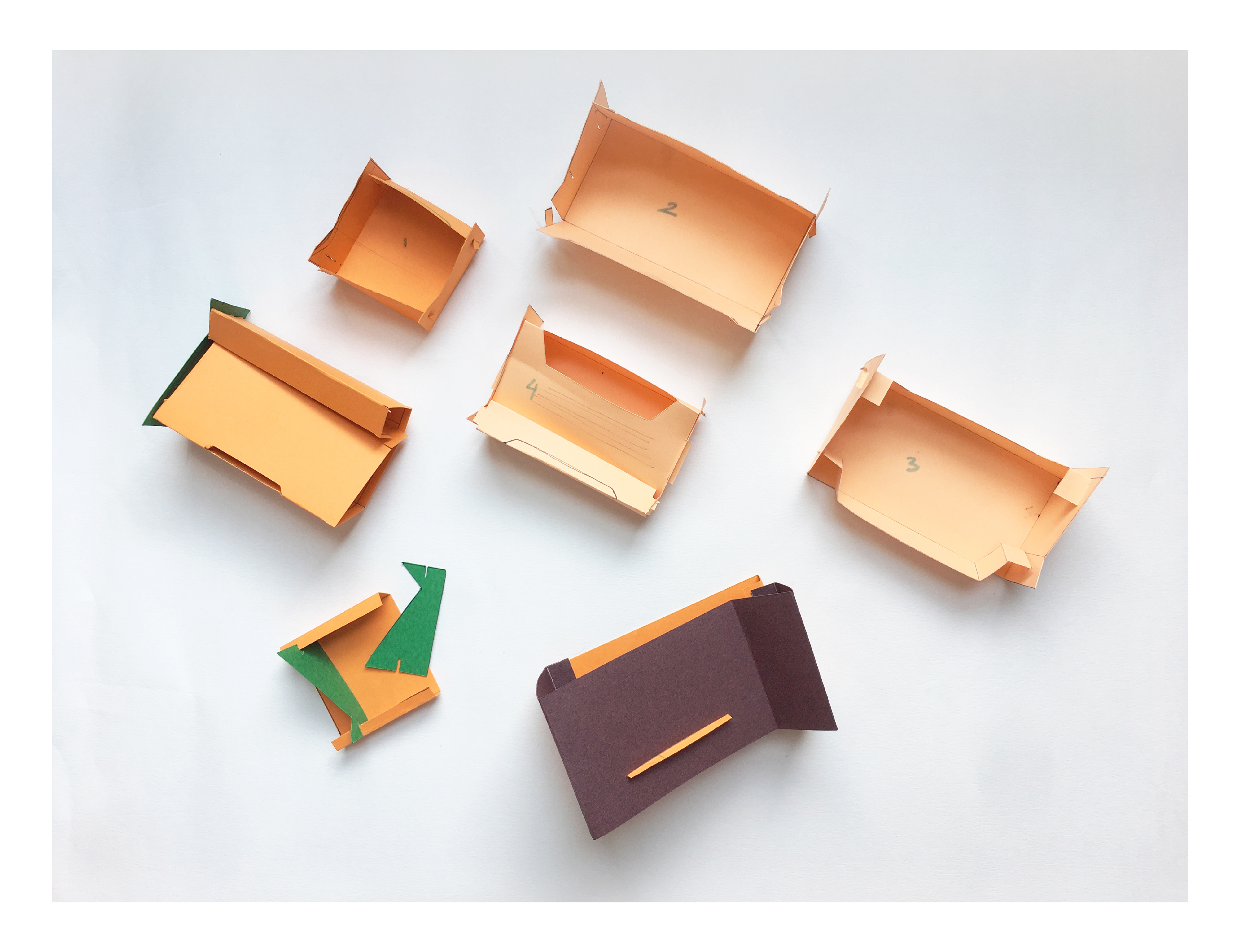 User Group
Multi is designed for a young group of consumers who spend a lot of time on their laptops; either for work, for entertainment or for socializing, who also have a high level of consciousness towards environmental issues that they dread buying a new piece of furniture for each different use of their laptop.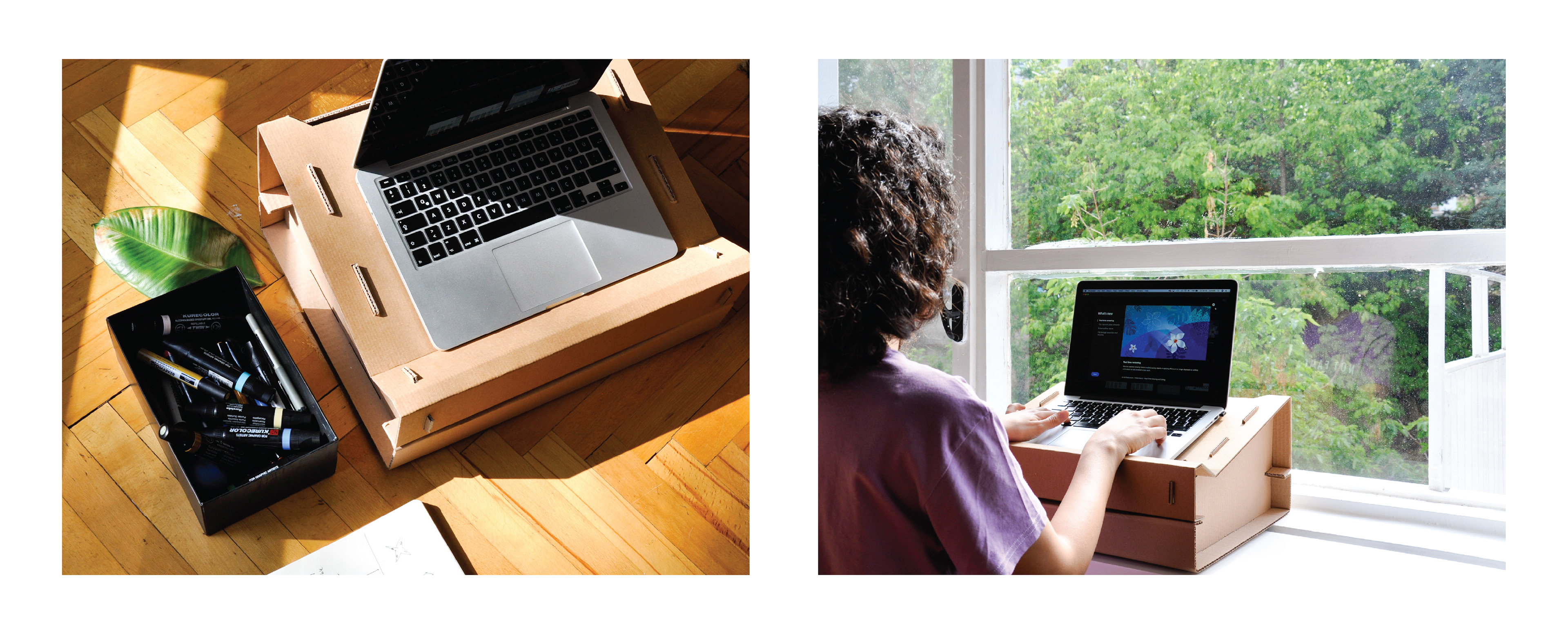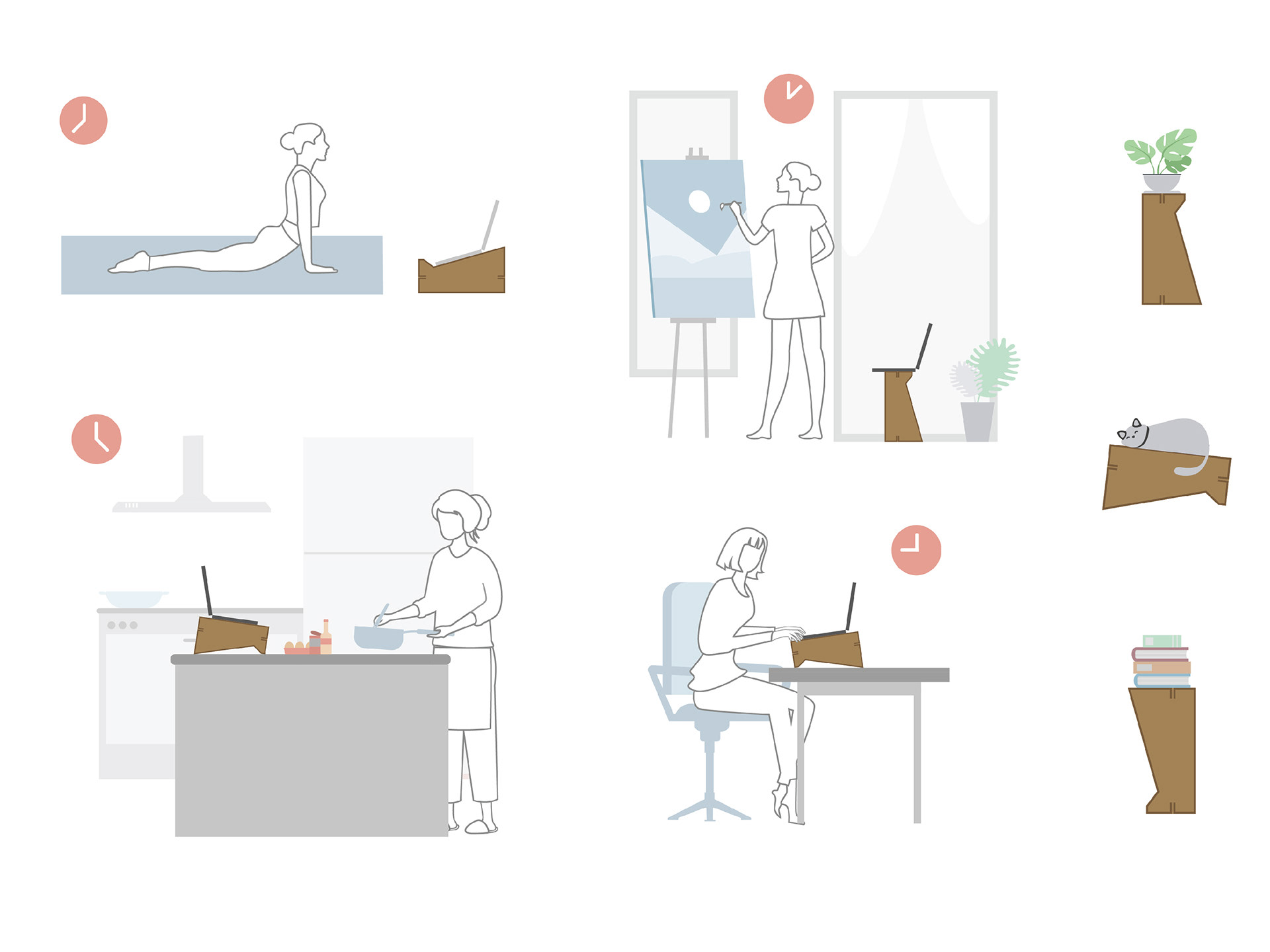 Product
Multi is easy to assemble and serves for 3 different uses of laptop with its 3 different angles. The user simply decides on which surface to use and places the laptop on top of it.
Assembly
Multi has 4 parts. The 2 side panels act as structural support. The other 2 parts are revolved around the side panels and fixed with the detailing provided on the panels. A different use scenario is provided for each angle, bearing in mind the comfort of the user.