Kompanion is a VC-backed company building mobile-first wellness technology, helping people around the world achieve their health, fitness, and personal well-being goals. Founded in 2020, the company's product lineup, including "Fitness Kompanion," "Fasting Kompanion," and "Period Kompanion," is already making a significant impact, attracting over 15 million users in 9 languages. 
The existing logo, which also doubled as the product logos, created confusion among the users. So the new logo took shape in the form of an app-icon, directly communicating Kompanion's core essence to users. By reimagining

the k

, "k" icon, we incorporated three prominent shapes - circle, trapezoid, and rectangle - that serve as the foundation of the icon's background. Each shape represents a pivotal aspect of the company, and with the addition of three carefully chosen colors - including the iconic orange from Fasting Kompanion, complemented by navy blue and pink - the logo reflects the full spectrum of Kompanion's holistic wellness focus.
Kompanion's brand identity now stands out with its new logo, showcasing the trio of shapes and colors that perfectly encapsulate the brand's essence. Not only did the logo undergo transformation, but the logotype was also refined to seamlessly blend with the new brand image. This unified branding experience extends across all print and digital media, using the three shapes and colors as brand elements, establishing a strong visual presence. With a refreshed identity that exudes innovation, simplicity, and user-centricity, Kompanion is poised to empower even more individuals on their wellness journeys, creating a world where personal well-being knows no bounds.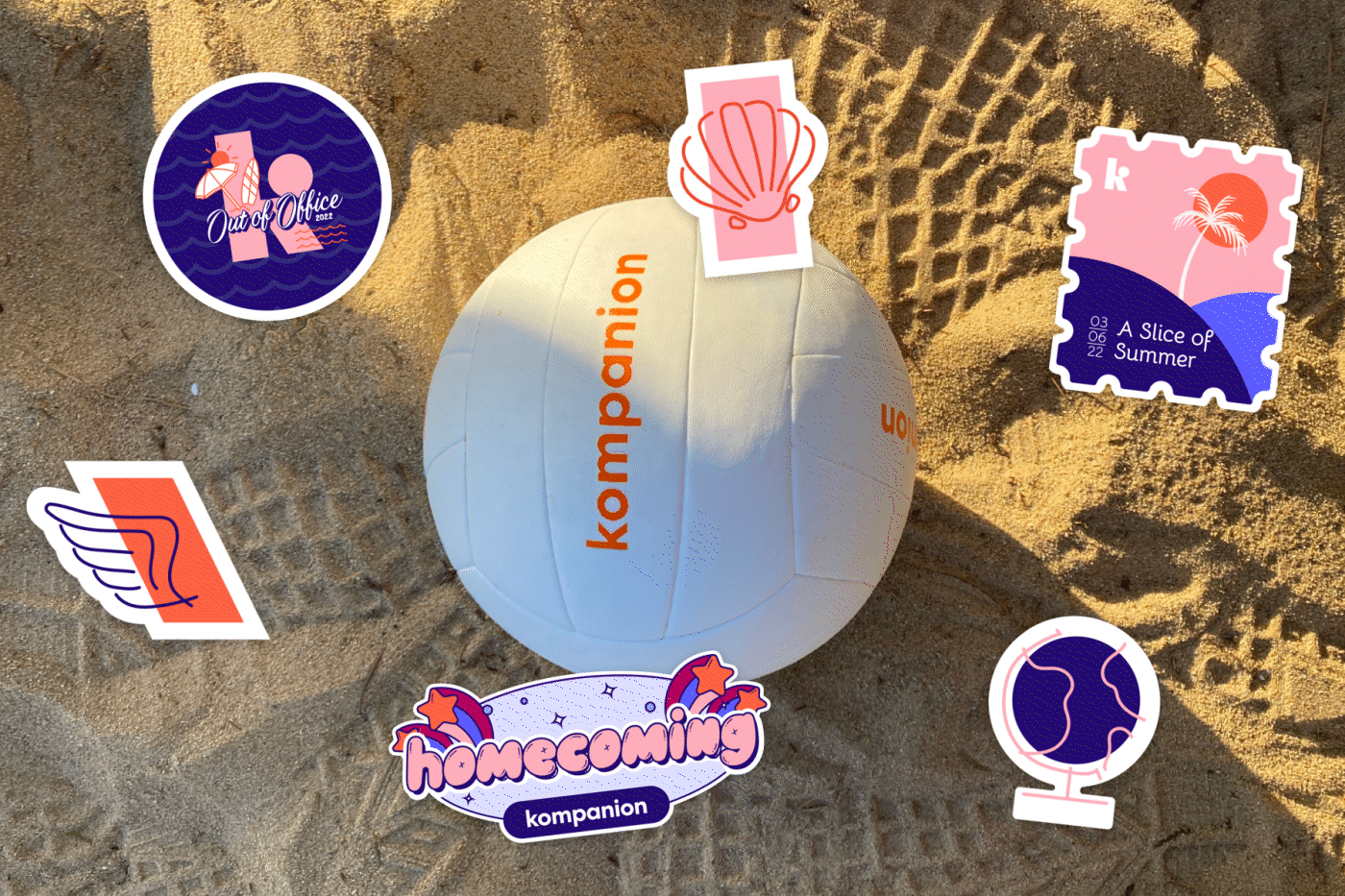 Creative Lead:

Gizem Akdağ
Art Director:

Emir Darman